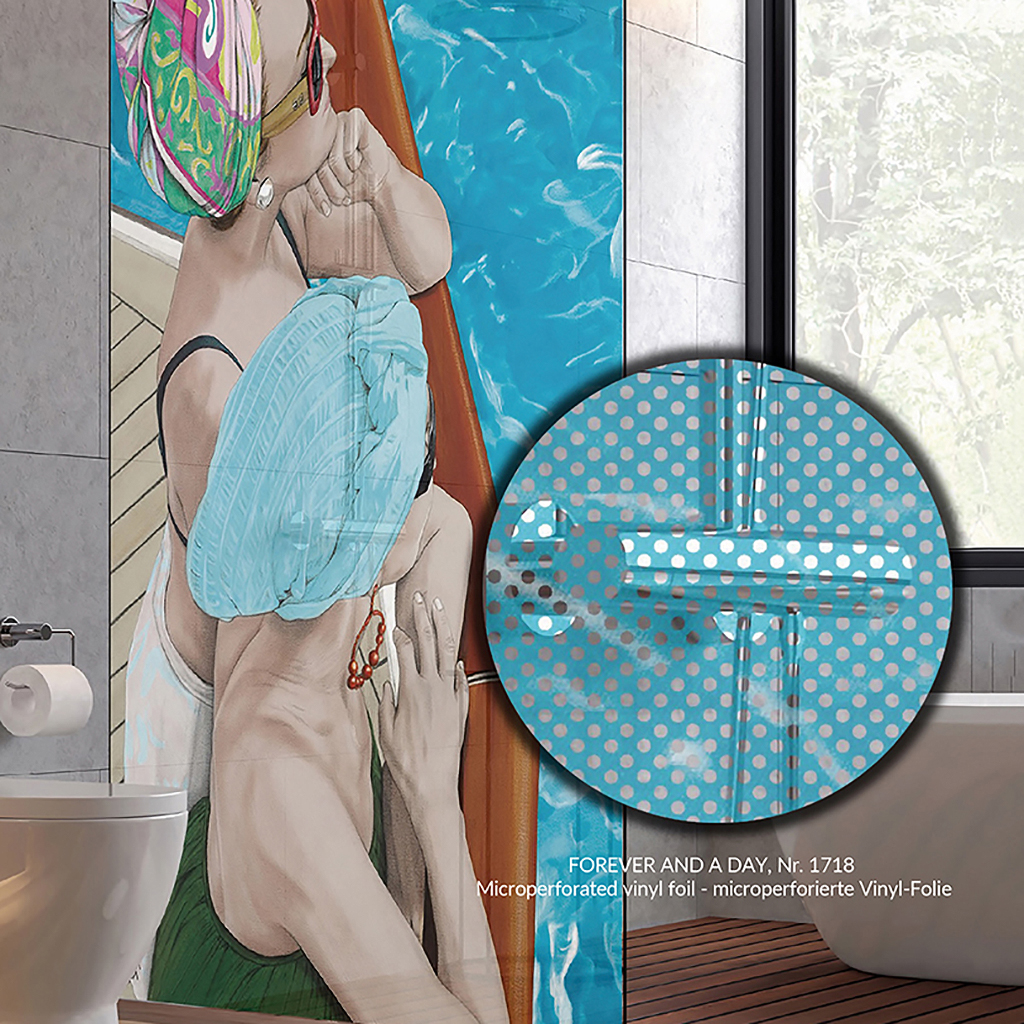 Our special vinyl art film features millions of micro-perforation holes for one-way vision art. This means individuals indoors can enjoy an unobstructed fview outside, allowing light to come in, while passersby won't be able to peer in.
This is especially ideal for wet rooms like bathrooms or indoor pools, offering both artistry and seclusion. For instance, on a shower screen, you can enjoy a view from inside through the artwork, while maintaining privacy from outside observers. They only see the artwork.
Let us transform any surface in your home, be it a window, glass panels and glass door, into a haven of privacy with customized art.
The guest toilet of a customer opens directly onto a big barbecue-terrace with its full-width window front and, with its large window, providing absolutely no privacy.
A solution has now been implemented with one of our art prints on micro-perforated vinyl film. This not only imparts a desired 50s ambiance to the space but also evokes an inevitable sense of James Dean.
You can find Nina Nolte´s Gallery here:
Urbanizacion a Panorama, 17, 29603 Marbella, Málaga