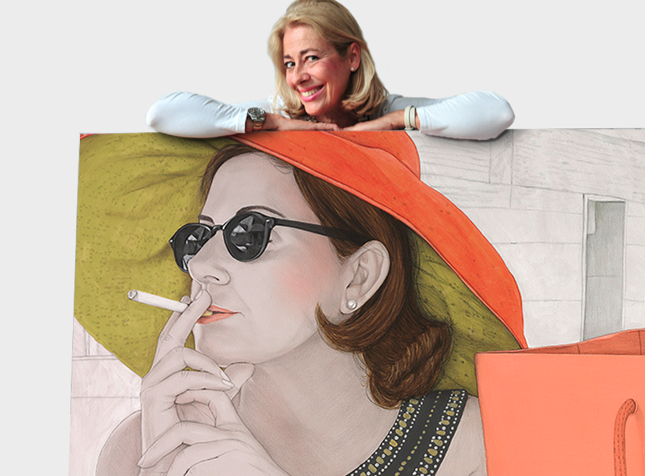 Exclusive art prints on textile personally hand signed by Nina Nolte.
Nina Nolte's Limited Edition has been exhibited worldwide with works of other artists such as Jeff Koons, Roy Lichtenstein, Takashi Murakami, Mel Ramos and Niki de Saint Phalle.
SHIPPING WORLDWIDE
We ship everywhere in the world
Numbered piece
Every piece is limited to 150 copies and comes with a certificate number
Ask Nina on messenger
You have a question about the limited edition? Nina is available anytime


About The Limited Edition
Nina Nolte started editing her LIMITED EDITION end of 2015 following the success of her original work. The Limited Edition consists of fourteen art prints including twelve Textile Art Prints and two Lightboxes. Each piece is limited to 150 hand signed copies. The Limited Edition by Nina Nolte is requested worldwide and copies have been in sale in already seven galleries in Germany, Spain and Switzerland.



Each art piece has a print number as well as a certificate on handmade paper with a seal. The prints are furnished with a woven vignette signed by Nina Nolte herself. The vignette has a limited number that makes every piece unique. The white cloth gloves that comes with the print supports the wall mounting and emphasizes the value and quality of the reproductions.
With this high-resolution digital print and fineness of the weave, the selection of the material guarantees a unique image definition. Because of a specific sublimation process, brilliant and lightproof colors emerge, using water-based and solvent-free ink.