Do you also find the large, omnipresent TVs nowadays that dominate a living room to be bothersome?
No matter how beautiful the decor, such a big black screen simply disrupts the visual appeal. And most of the time, the TV is mounted on the most prominent wall in the living area.
Sure, there are now programs that allow you to display art on the TV screen, but the resolution of the screen image is still too weak to reproduce artwork in good quality. Additionally, there is the distracting, usually black frame of the TV.
Our solution is to make the TV disappear behind art. This can be achieved, for example, with two panels that can be pushed apart on rails when needed, revealing the TV.
If the TV protrudes further from the wall, you can also build a slightly deeper cabinet, which is also divided in the middle, allowing the two parts to slide apart. This can be artistically interesting and give the artwork additional prominence, essentially creating a kind of art object.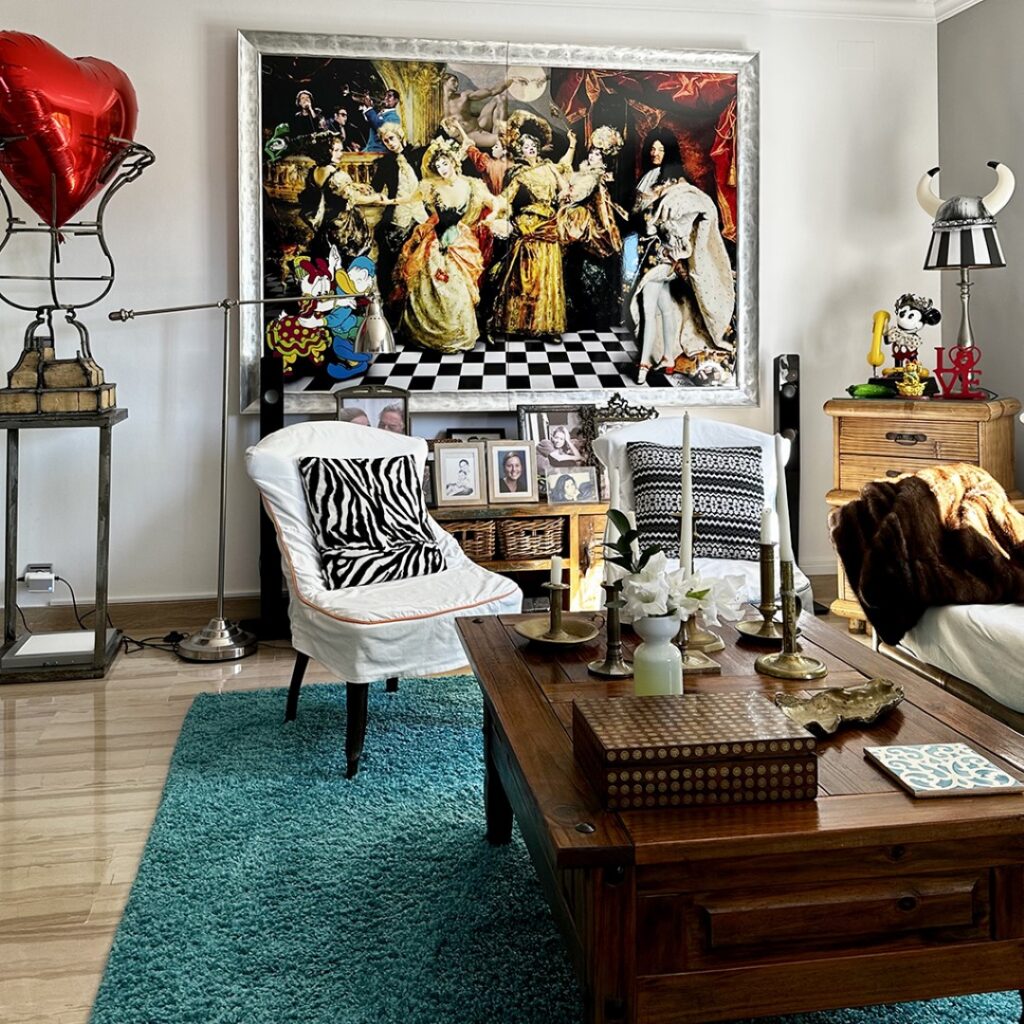 Contact us for more information!
If you are interested in hiding your TV behind art and enjoying the prominent wall with a unique art piece contact us.
The wooden panels or cabinet can be made of acrylic glass or wood, with or without an additional frame. There are no limits to the displayed art, whether abstract or figurative. Customized to suit our customer, of course.
Or what do you think of a portrait of your entire family or an artistic depiction of your vintage car?
We'd be happy to make a suggestion. Feel free to send us a photo of your wall via WhatsApp. It is best if we can also see a part of your decor.